mopedix Electrix
Two-seater, powerful and eco-friendly. 19″ wheels, revolutionary design. Motor and pedals, phenomenal acceleration, no vibrations. Silent operation or choice of motorcycle, airplane, tank sound… Individuality, safety and fun. A real machine for the 21st century, not a stinking dump. And finally, a proper bike that doesn't need a motorbike licence. THIS is the moped. More info.

CZECH DESIGN

19" WHEELS

3 KW ENGINE

IT'S GOT SOUND
Price from 5700 EUR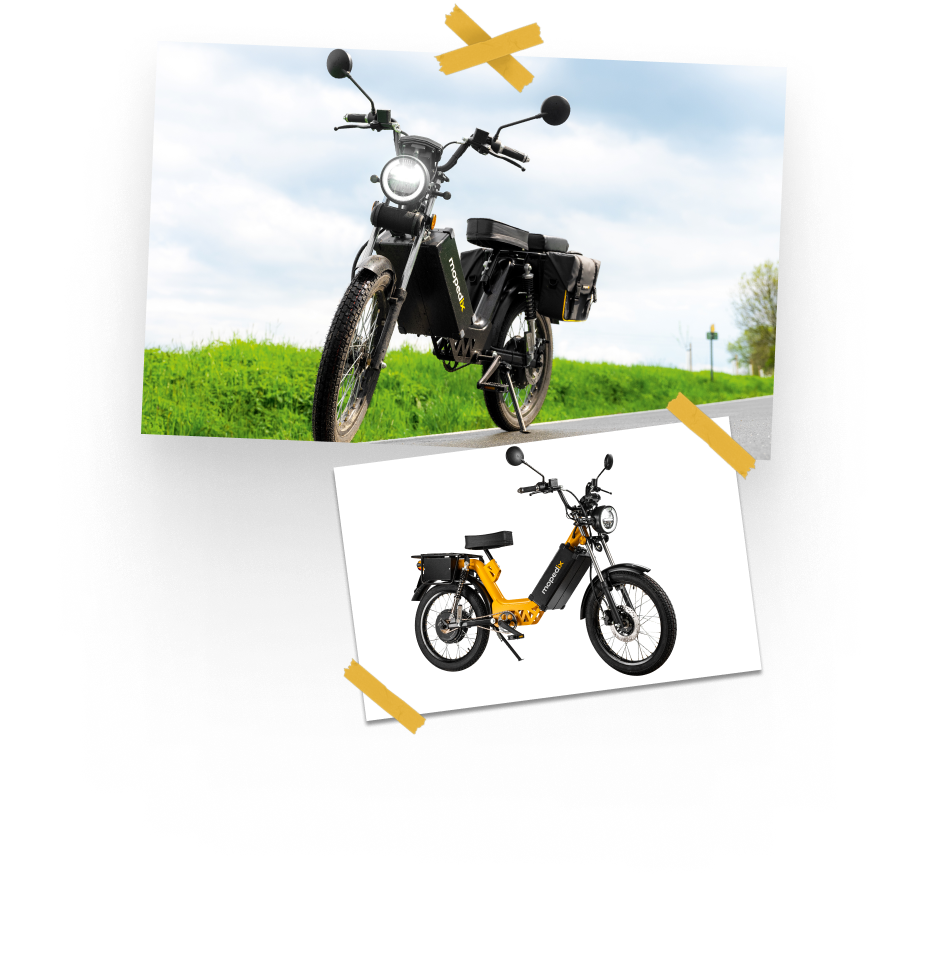 In moped we trust
It changed our lives. A moped. A machine with a petrol engine and pedals. After thousands of miles mopedix rose from the ashes – a project to develop our own electric and petrol moped. This story is just beginning. Change your life and be part of it.
MOPEDIX CREW
Who's to blame.
VALUES & VISION
Moped is fun, mopedix is the way.
BLOGIX
News from the garage, reports from the roads…
TEST RIDES
Where can you try mopedix?